Landscaping - Sprinkler & Irrigation Systems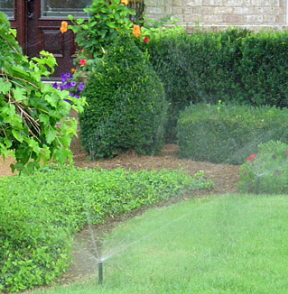 Condo Care will handle all your sprinkler system and water maintenance!

Whether it's installing a sprinkler system or replacing a sprinkler head, handling routine maintenance, repairs, or preparing it for a startup for the season, we'll take care of it for you, so you can focus on other priorities!

Our most requested project areas include:
Irrigation Installation
With the heat and inconsistent rainfall in the region, sprinkler systems are a must for a green, healthy lawn. We install them to fit your needs and are the most competitive service provider in the Grand Strand. When we are done, you will have a sprinkler system that waters your lawn efficiently and effectively. You don't have to lift a finger!

Irrigation System Maintenance & Repair Services
Your irrigation system should be cleaned and refreshed at least once a year. Condo Care offers full maintenance services, including a full cleaning, adjustment of all sprinkler heads, and system timing and schedule review.

Irrigation Repair Services
If your irrigation system has not been working properly, or to its full capacity, Condo Care offers repair services at a competitive price. Our experience and knowledge will have your irrigation system working in no time and at an affordable cost!

Get more information and pricing on Irrigation Systems & Maintenance with a FREE quote!