Condo Care - Inspection
Condo Care, your home watch specialist in the Murrells Inlet area, utilizes a detailed 50 point checklist to examine your condo, home, or townhouse while you're away. You, the homeowner, will be the first to know of any problems, and thanks to Condo Care, the solutions.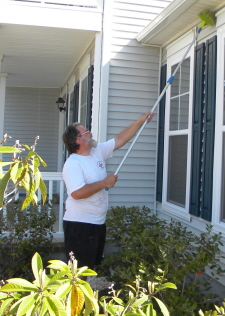 Condo Care works carefully with the homeowner to employ precautionary instructions upon the homeowner's departure. Once an inspection is complete, the homeowner will receive a comprehensive summary of their assessment.
By your instructions, monthly or bi-weekly, Condo Care will perform the following tasks:
Test water lines
Flush toilets
Examine for mold
Run water in sinks and showers and check for leaks
Examine washing machine valves
Check window locks
Inspect for rodent and insect infestation
Check HVAC systems and prep them for winter and/or summer
Randomly test smoke and carbon monoxide detectors, as well as outlets, fixtures, and switches
Inspect for signs of break-ins and/or robberies
And additional tasks as per the homeowners request
Have more questions? Please review our Inspection FAQs or request a FREE quote!
Wherever you live on the Grand Strand- we're there for you! Condo Care specializes in serving full-time residents and second homeowners in the following areas of South Carolina: Myrtle Beach, North Myrtle Beach, Pawleys Island, Conway, Carolina Forest, Litchfield, Murrells Inlet, Garden City, and Surfside Beach.