Landscaping - Drainage Solutions
Water problems are no problem for Condo Care Home Services!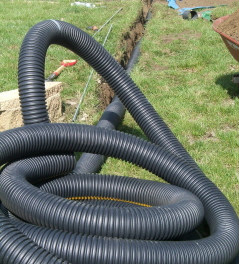 It is not uncommon to have issues with water settling in areas of your property, particularly in new developments. In many cases, this problem is the result of improperly packing and grading the fill soil deposited on your property to get it to building level. This problem is often compounded by the fact that the neighboring homes were not graded and built at the same time as your home, which usually presents an issue of water collecting on the sides of the property.

Condo Care works with you to review your home's rain drainage from gutters to grading!

Two areas that are commonly used to alleviate water problems are detailed below:

Pop-up Gutter Drainage
Properly channeling the runoff rainwater from your gutter and downspouts is a must to get water away from your home's foundation and prevent water from collecting in areas of your yard. A simple and cost-effective method is a pop-up drain. These drains connect to your downspout and run underground to a pop-up drain in a well-graded area to let the water drain naturally.


Underground Drainage Solutions
When you have tried pop-up drainage and grading, but a standing water problem still persists, it may be time for other drainage solutions. Condo Care will work with you to review the problems and present a viable and affordable solution!




Using the slider, swipe left to right to view before and after photos of a drainage solution installed by Condo Care Home Services!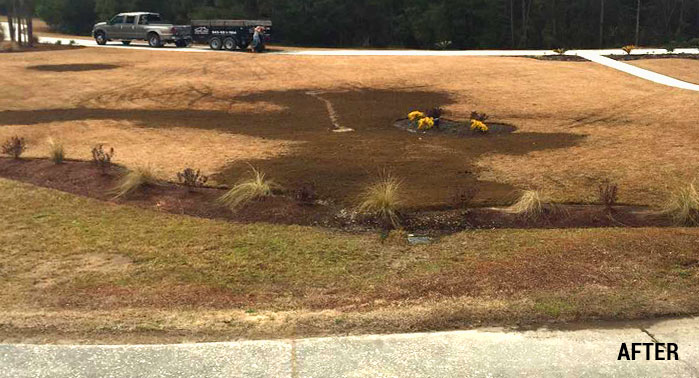 For more information, call us at 843-651-7914, or request a FREE quote!