Honey-Do Handyman - Small Repairs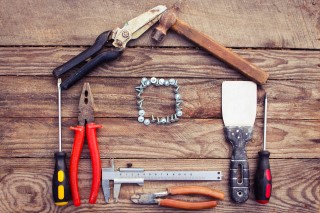 Receive all the home repair help you need with the reliable professional handyman services. Condo Care assists with prioritizing repair work, which means we complete jobs faster and better than your typical 'handyman for hire'. With so little free time, wouldn't you rather spend those precious free moments with friends and family, doing the activities you love, instead of on home repairs?
One call to Condo Care takes care of it all- no stress, no headaches!
Routine Repairs
Our professional handyman services can help with a lot of the odd jobs and installations that you just don't have the time to complete, including:
Hot water heater element replacement
Replacing broken ceramic tiles
Installing new kitchen or bath sink fixtures
Replacing toilet tank parts and repairing leaks
Installing new mailboxes
Coating vent pipes, and much more!
Let us work on your repair list so you can enjoy your time doing the things you love!