Security Systems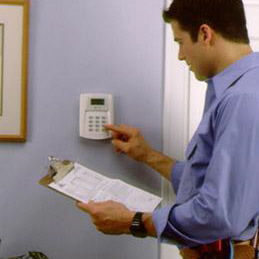 A good security system is the marriage of quality equipment and a logical design. Condo Care Home Services will review with you and install a home security system based on your specific needs and wants.

Using quality equipment and keeping disciplined guidelines, we will ensure your security system works reliably and for a long time.

Whether you need a burglar alarm or a CCTV surveillance system, you can trust that Condo Care will install a system with your safety in mind.

Your home security system will be:
Reliable
Easy to use
Convenient
Every installation is tailored to meet you and your family's home security needs.

Please note: security systems generally have a 5-7 year shelf life due to changes in industry and manufacture standards.

For more information on how Condo Care Home Services can help you design a security system for your home or condo, please call us at 843-651-7914 or request a free quote today!