Honey-Do Handyman - Odd Jobs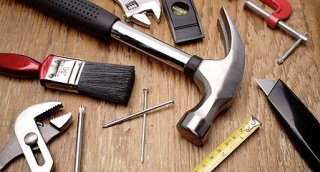 No job is too small or too odd for Condo Care- we provide services to fit your needs!
The Honey-Do List

Our professional handyman services can help with a lot of the odd jobs and installations around your home that you just don't have time to complete.
A few include:
Changing HVAC filters
Testing and changing smoke detector batteries
Installing dead bolts, peep holes, and new door locks
Cleaning gutters and down spouts
Hanging pictures, mirrors, or televisions
Replacing old caulk seals
Cleaning dryer pipes and vents
Give us your odd job and Condo Care will get it completed and at an affordable price! We are the premier home care and maintenance company serving the Myrtle Beach area with more than 30 years experience.

For more information, call us at 843-651-7914, or request a free quote today!