Landscaping - Mulch, Pine Straw, or Stone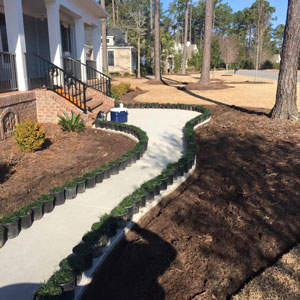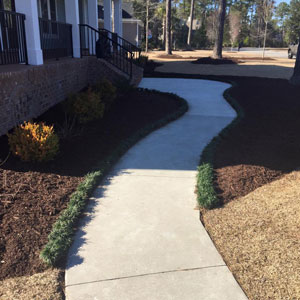 Your garden beds should be freshened annually to enhance the beauty of your home and landscape, as well as provide a deterrent to spring and summer weeds. We'll show you a range of bed covers to compliment your property and give you our professional recommendation.
Our garden bed re-mulching price is the most competitive on the Grand Strand!
Get your FREE quote today, and with the savings over other providers, you can add plantings, take the family out to dinner, or simply keep the money in your pocket!
Some popular bed coverings:
Pine straw
Single shred Cypress mulch - chocolate, black, red, and natural
Double shred - chocolate and black
Stone - white, beige, river rock, Pennsylvania blue, and crushed brick
Looking for a special bed covering? Ask us- we'll find it for you!