Condo Care - Landscaping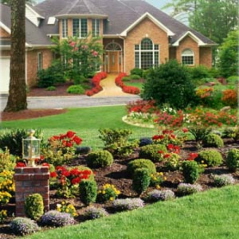 Maintaining a property requires a lot of upkeep and care. Condo Care offers a full line of landscaping services at a competitive price to fit your needs.
Whether it's re-mulching garden beds, manicuring your lawn, or installing irrigation and drainage systems, our professionals will work with you one on one to create and maintain your yard and gardens. No job is too small or too large!
Landscape services available include:
Lawn maintenance and fertilization
Pruning and trimming shrubs and trees
Watering plants
Garden bed maintenance including laying mulch, pine straw, or stone
Well installation
Landscape design
Outdoor lighting installation
Irrigation and drainage systems installation and repair
Want to get started today? These popular resources offer creative ideas and a starting point for creating your perfect yard:
For more information, call us at 843-651-7914, or request a free quote!