Construction- Kitchen Remodeling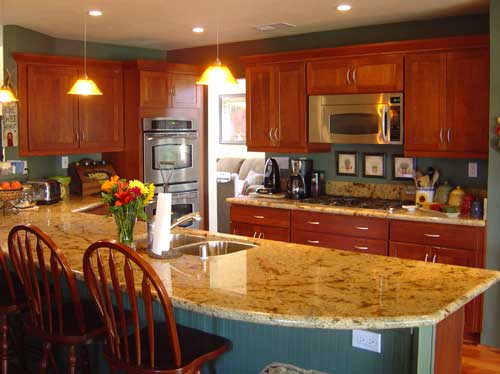 The kitchen is the heart of the home and is often one of the most popular areas of the home to receive a full makeover. A new kitchen is a big project, but don't let it become overwhelming- hire the professionals from Condo Care to help you create an attractive and functional kitchen design!
Counters, Cabinets, or a Full Kitchen Remodel!

The first step to a kitchen remodeling is the design idea, and not all remodeling projects comprise a full makeover. You can alter and update certain areas of the kitchen to give it a fresh, new look!
Check out two of our most requested project areas:

New Countertops & Sinks
Upgrading your countertop and adding a new sink is a great way to create a new look at a more affordable price. A variety of styles and finishes are available on the market, allowing homeowners to create their own fresh look at home.




New Cabinets
Your kitchen cabinets should be as attractive as they are functional. In today's market, new features and designs offer functionality for active families and the variety of kitchen cookware and appliances needed.


Get more information on design ideas and pricing with a FREE QUOTE.