Inspection & Home Watch - FAQs
Thank you for taking the time to review our FAQ's. This shows that you are concerned about protecting one of your most valuable assets, your second home. The questions and answers on this page take you through the basic in's and out's of our home watch and inspection services.

Q. | Why do I need a home watch or inspection services when I have neighbors and I'm in town 4 to 6 times a year?
A. | For starters, your second home is just as important as your primary residence, possibly even more so as it is not used the majority of the year. Secondly, with packages starting around $1 a day, it makes more sense to have a professional team visiting your home on a routine basis ensuring your investment is safe and sound, rather than having your neighbor look in when they are free, or leaving it up to chance. It's a good thing to have a neighbor that is such a great friend; however, who looks after your home when your neighbor is out-of-town, sick, on vacation or unavailable? Condo Care's Certified Inspectors make regular visits to your property. They are trained to look at your property in a manner different than a regular homeowner. If they see something that needs attention, they respond immediately by addressing the situation and contacting you on-the-spot to setup the appropriate service repair, as necessary. You can have a better peace of mind knowing they are watching over your home.

Q. | What is the cost?
A. | The basic package starts at around $1 a day, depending on the size of your property.

Q. | Can I add or remove items?
A. | Of course! The basic package is the starting point. From there, we can work with you to customize a package to your needs, which can be adjusted as you see fit through the year.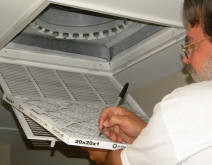 Q. | When are the inspections done?
A. | Depending on your inspection frequency, you are worked into a schedule at a random time of the week between Monday and Friday. This aids in the security of your home by making it known that a professional service is watching your home.

Q. | How do I pay for the services?
A. | We mail you an invoice at the end of the quarter that is due within 14 days; cash or check.

Q. | How can I verify the inspection was completed?
A. | Condo Care will email you an inspection form, the day of the inspection, that details all of the items completed for your inspection package with the status. The form will contain the date and time, as well as any comments made on the findings during the inspection. You can view a sample Inspection Sheet on our 50 Point Checklist page.

Q. | Are you insured, licensed, and bonded?
A. | Yes, and Condo Care Inspectors are also certified.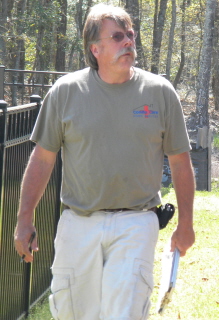 Q. | What makes your service different from other companies?
A. | Beyond this being their livelihood and having a passion for doing things right the first time, the "Care" in Condo Care stands as part of a pledge to customers that they can count on one of the owners being part of the team on every home inspection. That makes a difference that goes beyond measure.

Have additional questions? Call us at (843) 651-7914, or wish to request a quote for your condo, house, or townhome? Request a quote now!