Cutting & Maintenance for Commercial, HOA & Residential Properties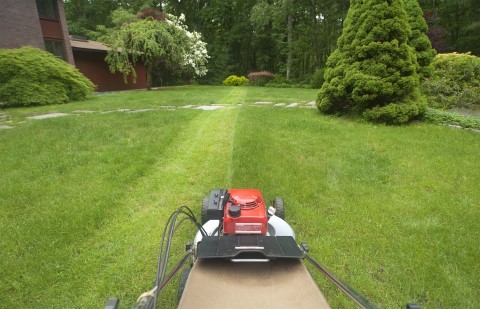 Enjoy a headache free green lawn this season!

A healthy, green lawn is simple to achieve by following a three step process: cutting, maintenance, and watering.

By keeping your lawn cut to the proper height for its grass type, the lawn will be better situated to receive nutrients from Mother Nature and Condo Care. An effective maintenance and watering regiment are the final steps to assuring the look of a lawn you will love.
Condo Care offers a variety of lawn care packages tailor made to fit your needs and budget!
Our focus is on properly cutting and maintaining your lawn.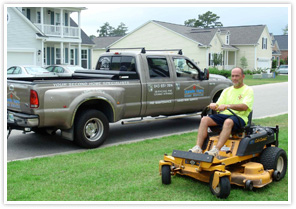 Commercial Properties
Condo Care is well suited to complete your business property lawn care and landscaping needs. Whether your business is located in a retail center, a stand-alone property, or in a business park setting, Condo Care has the experience, manpower, equipment, and flexibility to manage your needs.
HOA Community Property Management
Condo Care works with you as the management company to meet your needs and budget, so that you can satisfy your customers. Let us quote your property management company and show you the difference we can make in your program.

Primary & Second Home Residential Programs
We have an array of programs to suit each homeowner's needs. Contact us today for a free review of your property, and let us hear what you are looking for in your lawn and landscaping needs. You will not be disappointed!

Lawn Care Details

Mowing
We use a mulching mower for a focus on efficiency and eco-friendly concerns. Each lawn type is cut to the recommended height to ensure the lawn has air and access to water and nutrients. The cutting schedule is based on the time of year and the rate of the lawn's growth.
With this package, no headaches, just sit back and enjoy!

Edging, Trimming, & Blowing Debris

Included in the lawn care package are edging, trimming and blowing. All areas where the grass meets concrete are edged with a steel blade edger. The beds and all other areas where the grass meets another element are edged with weed-whackers, which are also used around all areas that cannot be reached with the mowers. The entire property is finished with a power blower for a clean finish!
For more information, call us at 843-651-7914, or request a free quote today!