Construction - Bathroom Remodeling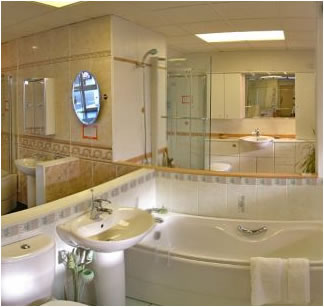 Bath remodeling is another popular makeover spot of your home.
UPDATE YOUR BATHROOM WITH A NEW LOOK!

Condo Care can give you a new bathroom with more design features and better creature comforts to get you going in the morning and relax you at the end of the day. Let us make the thought of a new bathroom a reality for you!
Check out two of our most requested project areas:
New Tubs & Showers
Whether you want to just replace an existing shower/tub, or have a whole new design in mind, there are a wide variety of options available today- the design ideas and products featured in fancy hotels or spas are now available for your home!




Sinks, Vanities, & Countertops
A simple and affordable way to create a new look for your bathroom is by replacing the existing sink and counter with a style that better suits your needs and wants. The professionals at Condo Care can get your bath project started today!

To get more information and pricing on our bath remodeling services, request a FREE QUOTE.