About Us
Serving the Grand Strand since 2006, Condo Care is owned and operated by RICHARD MERMON and RICHARD FAZIO, who share a combined 55 PLUS years of home building and remodeling experience.

When using Condo Care, the homeowner can rest assure that they are leaving their property in the hands of honest, reliable, and experienced professionals. There is no job or situation that Mermon and Fazio can't handle.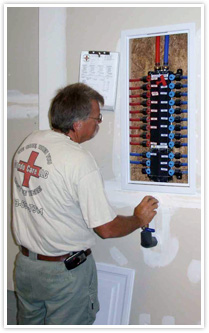 Mermon previously owned and operated Richard's Woodworking Etc., Inc. from 1984-2004 in Long Island, NY and is the distinguished receiver of the following awards and endorsements:

C. W. Post graduate-Certified Home Inspector since 1995
Bird Vinyl Products Standard of Excellence Award: Richard's Woodworking, November 1994, October 1996, February 1998, June 2000

Award of Distinction for Residential Re-Siding from the Vinyl Siding Institute, Society of Plastering, May 1998, October 1998, June 2000

Pergo Flooring Department of Tech Services Endorsement, August 1998

Pergo Flooring Master Endorsed Installer, April 1999

Fazio is a School Construction Authority of New York and MOHAN International approved installer. He is also the owner of Pro Craft Construction Incorporated in Bay Shore, NY for over 25 years, specializing in maintenance, renovations, and construction for residential, commercial, and school properties.
We are the premier home care and maintenance company serving the Grand Strand with more than 30 years experience.

Wherever you live on the Grand Strand- we're there for you! Condo Care specializes in serving full-time residents and second homeowners in the following areas of South Carolina: Myrtle Beach, North Myrtle Beach, Pawleys Island, Conway, Carolina Forest, Litchfield, Murrells Inlet, Garden City, and Surfside Beach.