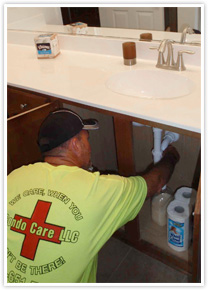 Condo Care - Maintenance
Whether you're a snow bird or a summer swan, Condo Care is available 24/7 to ensure your Coastal Carolina vacation home is in safe hands!
Once the inspection is completed, Condo Care is on hand to follow through with any maintenance that may be required!
Maintenance services available include:
- Opening or closing the unit for the season
- Carpet cleaning
- Draining water lines and checking for water leaks or breaks
- Changing HVAC filters
- Minor repairs
- Lawn maintenance
- Coordinating deliveries
- Ensuring rodent and insect infestations are taken care of or prevented
- Or any other problem or need your condo, house, or townhouse may require!

Put your trust in Condo Care, your home watch specialist, for all your home repairs!
For more information, call us at 843-651-7914, or request a free quote!