Irrigation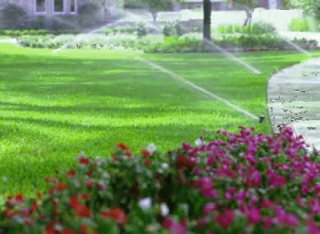 Water is just as important to your lawn as cutting and fertilizing, without it there would be nothing to cut or fertilize.
In South Carolina, you cannot expect nature to provide enough water to maintain and nurture a healthy, green lawn. As part of the lawn care package, Condo Care works with you to review your property layout, grade, and water needs to give you a lawn that will make your neighbors green with envy! We take the guesswork out of watering by setting your sprinkler system schedule and monitoring it throughout the season. No headaches, just sit back and enjoy your yard!
Don't have an irrigation system? No problem! Condo Care is the price leader in irrigation and well installation to solve all your water concerns. Take advantage of our special offers and review the Sprinkler Systems and Drainage Solutions pages for more details.

Or, is your irrigation system in need of repair? Condo Care offers professional irrigation system repairs and maintenance services. Contact us for more information or a free quote!

Water Properly To Ensure A Healthy, Green Lawn!