Honey-Do Handyman - Home Projects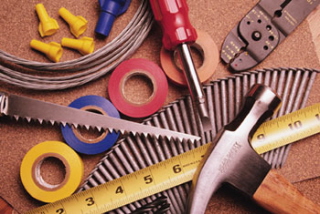 Whether you need a little handyman help or a lot, our professionals will arrive ready to work and prepared with every tool needed to complete your project. Our professional handyman services extend the life of existing, quality crafted carpentry through minor repairs, as well as installing many of the wood finishing details that make a home more valuable.

Decorative touches to your home add value. Condo Care will work with you and your "To-Do" list to complete finishing touches that add a well-decorated look and real value to your home.

The Project Wish List

Do you have a project wish list that never seems to get completed?


It starts with crown molding and chair rails, adding a backsplash and corner trim. Of course, you've been wanting to install new light fixtures for the bathroom, dining room, kitchen, and foyer, as well as additional ceiling fans. Oh, don't forget the new colors for painting the rooms, closet organizers, built-in bookshelves, garage storage, replacing the old sliding glass doors, and well, there's always more!

Call Condo Care today, we can help you make that wish list a 'DONE' list!
We are the premier home care and maintenance company serving the Myrtle Beach area with more than 30 years experience.

What's your project? Let us know, Condo Care can help- request a FREE quote now!